Vendor Managed Inventory

and

Managed Inventory Services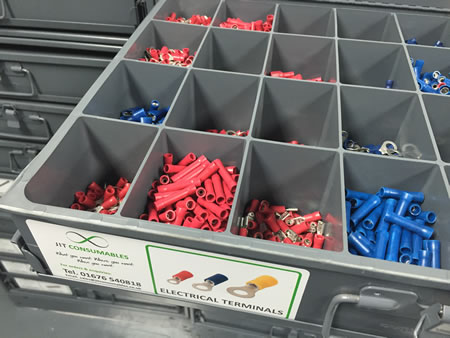 JIT Consumables are fast becoming one of the UK's most sought after and trusted vendor managed inventory specialists. With a customer base spanning across the whole of the UK, we have grown from strength to strength over the last few years. JIT Consumables are always happy to take on new customers so why not leave all the headaches and stressful orderings with us.
What is Vendor Managed Inventory?
Vendor Managed Inventory is a service which has has become very popular in many industrial sectors, where the vendor/supplier will closely monitor and maintain the level of inventory/stock that a customer will have. The vendor will replenish the customers stock automatically without the need of the customer having to check the levels themselves or arranging purchase orders.
The Seven Main Wastes When Doing It Yourself
Trying to manage your inventory and stock control in house can be a very hard and tricky thing to say the least. Below is a list of the seven main wastes when trying to do it yourself.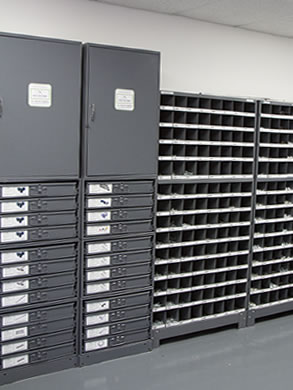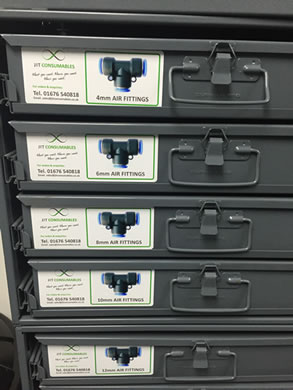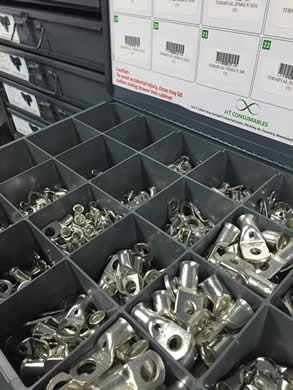 The Benefits of Vendor Managed Inventory
Having a well structured and effective vendor managed inventory service will add great value to your business as well as helping to eliminate unnecessary costs.
Buying all your parts from a trusted vendor managed inventory supplier will help to Consolidate your current supplier base, whilst also helping to Reduced transaction costs.
Also by using a vendor managed inventory service you can achieve improved purchasing efficiency by your Reduced number of orders, suppliers and invoices and controlled purchases of maintenance consumables.

Having an effective managed inventory service will deliver a number of benefits to your business like improved parts management, improved efficiency, reduced purchasing costs through consolidated supplier base, eliminate range duplication and also eliminate stock obsolescence & waste.
There are several key benefits to using a vendor managed inventory service such as stock level efficiency, better stock level forecasting as well as the cost saving.


Reduced Distribution Costs
Decrease in Unnessesary Stock-outs
Much Greater Customer Satisfaction
Increased Production Uptime
Simplified Stores Stock Management
Better Fill Rates
Convienent Single Source Supply
Improved Purchasing Efficiency
Supplier Reduction